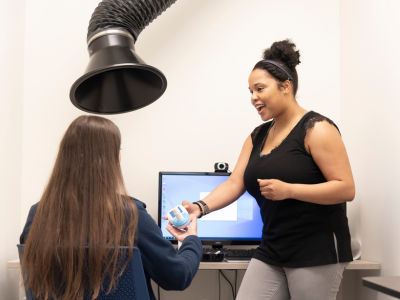 The Department of Psychiatry & Behavioral Sciences seeks to promote discovery of the causes, consequences and treatments of addictive behavior, and to translate this knowledge in ways that improve the health of individuals, families and our community.
In addition, we discover effective new treatments for addictions and understand the addicted brain with leading researchers in the areas of smoking cessation, alcoholism, substance abuse and adolescent addictions. 
Faculty conduct internationally-recognized research across a broad spectrum of mental health areas related to substance use and addictions, including understanding how addictions change the functions of the brain, creating innovative therapies for treating those in our care and discovering the co-morbidities between addictions and other mental illnesses.