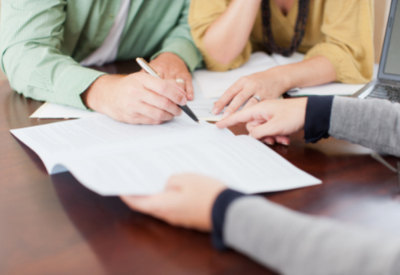 Many adults with serious mental illnesses such as schizophrenia or bipolar disorder experience fluctuating periods of decisional capacity associated with exacerbation of cognitive and mood symptoms, but also have periods of insight in which they are able to anticipate and competently plan ahead for a future mental health crisis. 
A psychiatric advance directive (PAD) is a legal tool that takes advantage of such times of self-awareness and knowledge that a person's course of illness may include future episodes of incapacity. By preparing a legal statement of treatment preferences, a patient may: 
Give advance consent to a needed hospital admission and effective pharmacotherapy 
Appoint a trusted person to help represent their wishes during a future crisis
Maintain more control over their lives and achieve recovery on their own terms 
Avoid the traumatic loss of control that often comes with forced mental health treatment and confinement 
Our research at Duke has shown that adults with serious mental illnesses can complete legally valid PADs, given appropriate assistance, and that these documents help them obtain effective crisis treatment while avoiding coercive interventions. However, there remains a large gap between the abstract promise of PADs and their real-world implementation; few patients complete PADs, and most mental health professionals are unaware of them. 
We are also studying the challenges in PAD implementation and dissemination to bridge the gap between an evidence-based legal intervention and their uptake in usual care settings. 
Representative Studies
Testing different methods and technologies to assist in drafting PADs
Implementing PADs across NC in collaboration with National Alliance on Mental Illness, Promise Resource Network and other advocacy groups
Studying the effectiveness of PADs in different populations
Evaluating use of PADs as a crisis tool in persons with criminal legal involvement
Faculty
Click on a faculty member's name to view their profile, including their grants and publications.