The Department of Psychiatry & Behavioral Sciences provides the acute care services listed below.
Emergency Psychiatry
We provide consultative services to adults and children in the emergency department on a 365/24/7 basis. Consultations are completed by advanced practice providers, psychiatry residents and licensed clinical social workers.
Inpatient Care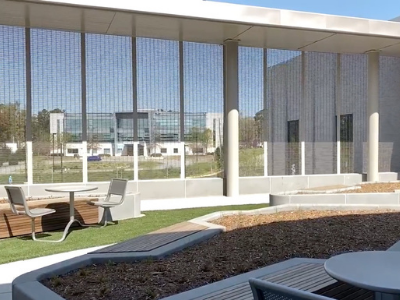 Patients are sometimes best cared for in an inpatient setting. Duke clinicians provide experienced and compassionate behavioral health care to adults 18 and older in the new 42-bed inpatient unit in Duke Behavioral Health North Durham at Duke Regional Hospital.
In this unit, we provide acute stabilization of patients in crisis. We do not treat primary substance related disorders or inpatient detoxification.
The treatment team is composed of a psychiatrist, nurses, clinical social workers, a recreational therapist, psychiatry residents, medical and nursing students and other staff as needed. Physicians conduct assessments daily and group therapies are provided. Consultations are available, as clinically indicated, by other medical and surgical disciplines.
Referrals for inpatient hospitalization can be made by calling 919-206-9795.
Combined Inpatient Medicine/Psychiatry Care
The General Medicine 12 service provides care to hospitalized adults with active medical and psychiatric illnesses on the medical/surgical floors of Duke University Hospital. The treatment team consists of an attending physician board certified in both internal medicine and psychiatry, internal medicine/psychiatry residents, psychiatry residents, medical students, a case manager and a pharmacist. Patients are evaluated by the physician team daily and may receive additional care as clinically indicated by consulting medical and surgical specialists, physical and occupational therapists and dietitians. 
Patients are referred to the General Medicine 12 service by other physicians within the Duke University Health System, or from outside physicians through the Duke Transfer Center (919-681-3440).
At this time, we are unable to take referrals directly from patients or family members.
Consult-Liaison Psychiatry (Psychosomatic Psychiatry)
Psychiatric consultations are available to adult and pediatric hospital patients. Consultations are arranged by the primary service/team of the patients and are available 365/24/7.