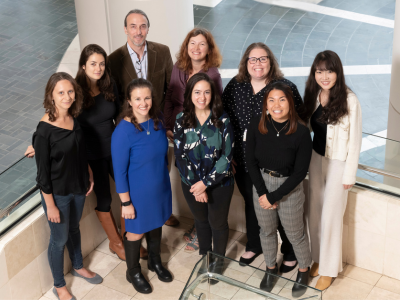 The Duke Center for Misophonia and Emotion Regulation (CMER) is an international leader in research, education and clinical services for misophonia.
What is Misophonia?
The word is sometimes translated literally into "hatred of sound," but this translation can be misleading because (1) anger is not the only emotion experienced in misophonia and (2) some people also have visual triggers without sound.
People with misophonia experience unpleasant physiological, emotional, cognitive and behavioral responses to repetitive triggers, commonly (but not always) oral or nasal sounds made by others. Over time, these responses may become highly distressing and interfere with daily functioning at work, school, or in relationships.
Our research efforts span the continuum from measure development to laboratory and clinical studies, with a goal of understanding with more precision what misophonia is, how it is related to problems with emotion regulation, and what can be done to improve the lives of people with misophonia.
We partner and collaborate with labs around the world studying misophonia, as well as with other departments, institutes and centers at Duke, including:
Duke Audiology

Duke Psychology and Neuroscience

Neurobehavioral Research Lab

Center for Cognitive Neuroscience


 
Katherine "Kibby" McMahon, PhD (postdoctoral associate)
Click on a faculty member's name to view their profile, including their grants and publications.