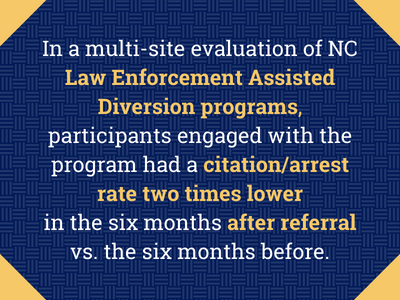 We evaluate the effectiveness of treatment modalities in the context of "real world" clinical settings to improve outcomes for adults with behavioral health conditions. We examine the complex interactions between healthcare policy and psychiatric services and their effects on access to services, quality of care, treatment outcomes and financial cost, particularly when treating at-risk clinical populations.
At Duke Psychiatry, our interdisciplinary team brings together scholars from sociology, public health, psychiatry, psychology, social work and other fields to carry out studies on evidence-based treatments in a variety of populations and settings.
Representative Studies
Mental and Substance Use Disorders Prevalence Study, a SAMHSA-funded national survey directed by RTI in partnership with Duke and other institutions around the U.S. to estimate the prevalence of behavioral health disorders and treatment among adults in U.S. households as well as non-household settings including hospitals, prisons, jails, and homeless shelters 
Medication-assisted treatment for opioid use disorder and alcohol use disorder among people with a co-occurring serious mental illness and criminal justice involvement
Use of behavioral health treatment by people with opioid use disorder who have been referred to Law Enforcement Assisted Diversion
Programs diverting people with co-occurring serious mental illness and substance use disorders away from criminal justice involvement (learn about findings from this research)
Facilitation of Psychiatric Advance Directives by Assertive Community Treatment teams
Use of emergency departments by people released from jail
Faculty & Staff
Madeline Stenger, PhD (postdoctoral associate)
Click on a faculty member's name to view their profile, including their grants and publications.