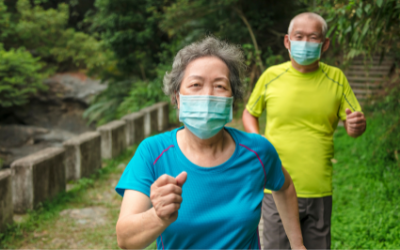 Biobehavioral factors in health is an interdisciplinary field focused on the integration of lifestyle behaviors, psychosocial functioning and biomedical science to enhance the prevention, treatment and mechanistic understanding of biobehavioral disease processes.
Duke University housed one of the first behavioral medicine programs in the country and continues to draw together experts from clinical psychology, medicine, nutrition, aging, mHealth innovations and public health. Clinical services within this division are led by prominent clinician-scientists who are internationally recognized for their contributions to enhancing the well-being, quality of life and functioning among individuals with chronic medical conditions.
Changes in lifestyle behaviors and health habits can improve quality of life, mitigate disease progression and reduce symptom burden across a broad range of health conditions, including cardiometabolic diseases, cancer, chronic pain, insomnia, pulmonary disease, sleep apnea, solid organ transplantation, cardiothoracic surgery, and among older adults with cognitive impairment.
Our faculty working in this field develop and implement innovative behavioral interventions combining novel clinical research approaches, technological innovations and empirically validated psychological treatments to promote adaptive coping skills and healthy lifestyles and reduce the impact of chronic illnesses.
Representative Studies
Duke investigators have also leveraged novel clinical trial designs to examine the efficacy of biobehavioral interventions in complex medical populations with comorbid psychiatric illnesses, including depression, PTSD and anxiety disorders. For example:
Examining the effects of cognitive behavioral therapy approaches to enhance chronic disease self-management, acceptance and commitment therapy, mindfulness-based treatments and pharmacotherapy to improve psychological functioning within various medical populations. 

Examining treatments to optimize obesity and weight maintenance, smoking cessation and self-management among individuals with coronary disease and congestive heart failure.
Faculty
Click on a faculty member's name to view their profile, including their grants and publications.