Duke University is located in Durham, North Carolina, one of three cities—Durham, Chapel Hill and Raleigh—that form North Carolina's famed Triangle region. Each of the cities is home to a major research university. The Triangle area, with a combined triangle-wide population of more than a million people, boasts a robust intellectual climate and broad cultural diversity.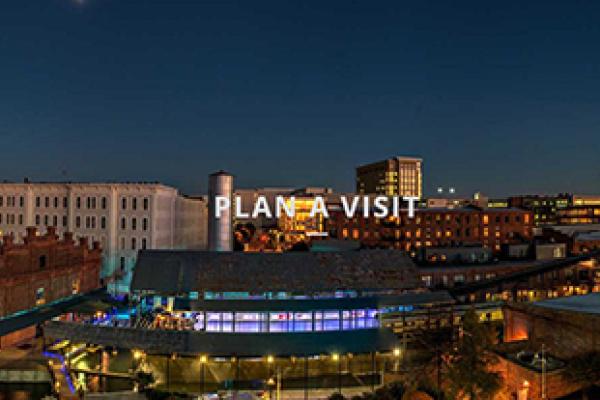 Visit Duke in Durham
This site is dedicated to information about living, working, playing, and getting a world class education at Duke University in Durham, North Carolina.
What Medical Students and Residents Say about Living in Durham
Hear directly from Duke School of Medicine learners about what they like most about Durham.
Why Duke?
Medical students share their reasons for choosing Duke, from the curriculum to the people to the mentoring opportunities and more.
Why Durham?
Medical students share what they like about Durham—a small town with a city feel, outdoor recreation, great food and arts scenes, and nearby beaches and mountains.
Do Durham
Welcome to Durham, the City of Medicine—Bull City, born in 1869. Built on old tobacco, now thriving on research, technology and education. We are a city of doers. 
Durham Is ...
"Durham is … the Farmer's Market, the Pride Parade, empanadas, slow-roasted barbecue, and every flavor at The Parlour." In celebration of Duke Service-Learning's annual theme, #MakingPlaceMatter, students and faculty reflect on what they've learned in Durham in this animated crowdsourced poem.
Bull City Anthem
The "Bull City Anthem" is a unifying song/video created by local artists about our community showing some of the ways we stand together as a community and reflecting our love for and pride in our city.