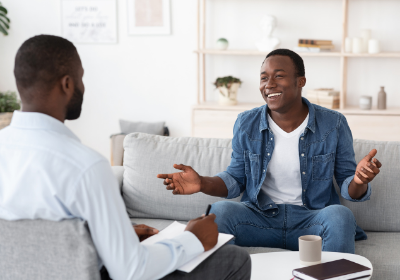 Cognitive behavioral therapies capitalize on the relationships among thoughts, emotions, bodily sensations, and behaviors to help patients manage distress and promote well-being. Research at Duke has focused on both fundamental studies of cognition and emotion, as well as the development and refinement of cognitive behavioral interventions for mood, anxiety, trauma-related, eating, substance use and personality disorders.   
Representative Studies
Development and refinement of cognitive behavioral interventions for traumatic stress, mood dysfunction and problems related to emotion regulation 
Mobile and technology-based interventions for stress, trauma, substance use and anxiety disorders
Development of mindfulness and acceptance-based interventions
Neuroimaging and psychophysiology studies of how CBTs impact brain and nervous system function
Faculty
Click on a faculty member's name to view their profile, including their grants and publications.