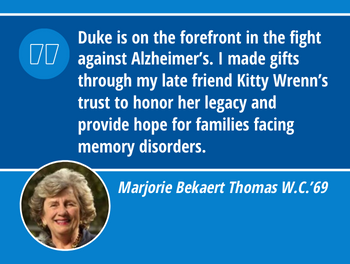 Thank you for considering a contribution in support of mental and behavioral health initiatives at Duke. We are grateful to have friends like you who share our commitment to provide compassionate patient care, train the best and brightest, and discover new therapies through creative innovation and cutting-edge research. And there are many meaningful ways to make a difference!
Our philanthropic partners often choose to support one of our "greatest need" funds, listed below, or a particular clinical or research program.
Featured Giving Opportunity: ADHD in Girls & Women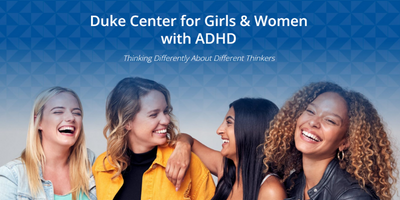 The Duke ADHD Program has launched the Duke Center for Girls & Women with ADHD! The center was established through a generous donation from a family who understands firsthand the struggle many girls and women with ADHD face in obtaining an accurate diagnosis and appropriate treatment.  
Studies show that girls with ADHD are more likely to be diagnosed with another psychiatric condition before ADHD is recognized, resulting in delayed diagnosis and treatment for ADHD. Untreated ADHD in girls and women has been linked to numerous negative outcomes, including a higher risk for unplanned pregnancies, eating disorders, mood disorder, self-harm and more. 
The Duke Center for Girls & Women with ADHD aims to address the unique needs of girls and women with ADHD by providing educational resources for patients, families, clinicians and educators. Additionally, engaging in community outreach and conducting innovative research will allow the center to achieve its mission of positively impacting the lives of girls and women with ADHD and ensuring that they reach their full potential.    
Follow the center on Instagram, Twitter and Facebook visit the center's new website to learn more about ADHD in girls and women, access educational resources and stay up to date with center initiatives by signing up for the newsletter. 
Girls with ADHD—and the women they will become—deserve the best evidence-based approaches possible to help them navigate their lives. We invite you to partner with us through a one-time or recurring donation. Together, we can make a transformative difference for countless girls and women and their families.
Other Giving Opportunities
To discuss specific giving opportunities and learn how you can help, please contact: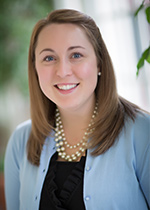 Morgan P. Pope, Director of Development
Department of Psychiatry & Behavioral Sciences
Duke Health Development and Alumni Affairs
300 W. Morgan Street, Suite 1200
Durham, NC 27701
Phone: (919) 451-5093
Email: morgan.pope@duke.edu