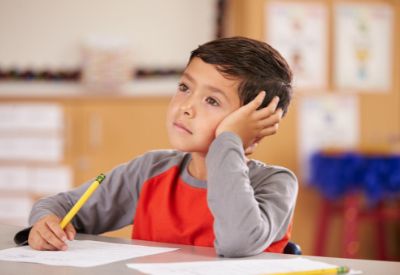 Attention-Deficit/Hyperactivity Disorder (ADHD) is a neurodevelopmental disorder that begins in childhood, often persists into adulthood, and can impact academic, social, personal and occupational functioning throughout the lifespan. 
ADHD is also often associated with co-occurring psychiatric conditions as well as other developmental or medical concerns, which can impact its course and the effectiveness of treatment. Given these potential consequences, ongoing research can contribute to supporting individuals with ADHD and their families.
Past research conducted in the Duke ADHD Program has been instrumental in identifying effective treatments that support individuals with ADHD and their families. Prior studies have included research on:
Combined pharmacological and behavioral therapies
Treatment for preschool-aged children
Mindfulness-based treatment for adults
Novel non-pharmacological interventions for children
Representative Studies
Researchers in the Duke ADHD Program continue to address clinically relevant topics, such as associated features of ADHD and intervention strategies. For example:
Examining sleep, cognition, and behavioral health in adolescents with ADHD in order to better understand sleep physiology and inform potential sleep interventions.
Exploring the concept of sluggish cognitive tempo—defined as a set of slowed cognition and behavior—in adults with ADHD.
Studying the co-occurrence of ADHD and autism and their developmental trajectories in early childhood.
Investigating the impact of early experiences on cognitive and behavioral development in young children (e.g., examining paternal cannabis as well as environmental exposures and nutrition during pregnancy and their impacts on young children).
Adopting community-engaged research methods to develop an evidence-based treatment to support parents of children with ADHD in the Hispanic community and to develop interventions targeting sleep, which is often disrupted in ADHD, among adolescents identifying as African American or Hispanic.   
Testing the efficacy of a gamified digital intervention for adults with ADHD.
Testing the effectiveness of a digital sleep intervention for improving mental health, including ADHD symptoms, in adolescents.
ADHD in Girls & Women
The Duke Center for Girls & Women with ADHD was founded with a generous philanthropic gift in 2021 to advance education among patients, families, clinicians, educators and the public about the unique needs of girls and women with ADHD across the lifespan. Part of the Duke ADHD Program, the Center is one of the nation's only programs dedicated specifically to advancing knowledge about ADHD in girls and women.
Faculty:
Click on a faculty member's name to view their profile, including their grants and publications.