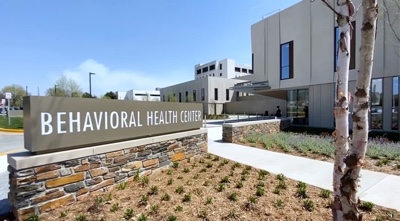 We're thrilled to announce the April 2021 opening of Duke Behavioral Health North Durham at Duke Regional Hospital. Part of the largest construction project in the history of Duke Regional Hospital, the center brings together Duke emergency, outpatient, inpatient and electroconvulsive therapy (ECT) behavioral health services in one spectacular new building.
At Duke Behavioral Health North Durham, patients and their families will experience a seamless continuum of care by a multidisciplinary team of providers. We're proud that the Duke University Health System has made this important investment in behavioral health and in our community.
"This new facility will enable us to increase access to top-notch integrated behavioral health care for people in our community, as well as provide a beautiful space to welcome our patients and their loved ones."
—Moira Rynn, MD, Chair, Psychiatry & Behavioral Sciences
The Story Behind the Center
A New Behavioral Health Center for Our Community
Hear Duke Health leaders, including Duke Psychiatry & Behavioral Sciences chair, Moira Rynn, MD, talk about Duke Behavioral Health North Durham and the benefits it will bring to the Durham community.
About the Center
The new center:
Provides a secure unit with 18 private rooms within Duke Regional Hospital's expanded Emergency Department to specifically to meet the needs of behavioral health patients.
Consolidates Duke University Hospital's and Duke Regional Hospital's behavioral health inpatient units into one unit, with all private inpatient rooms.
Relocates Duke Electroconvulsive Therapy (ECT) from Duke South Clinic to Duke Regional Hospital campus and increases the number of its clinic rooms.
Relocates and expands the 19-room Duke Psychiatry Outpatient Clinic to 30 rooms on Duke Regional's campus.
Offers new outdoor courtyards, an exercise room, a lactation room, group therapy space and community support group space in a welcoming environment.
Take a Virtual Tour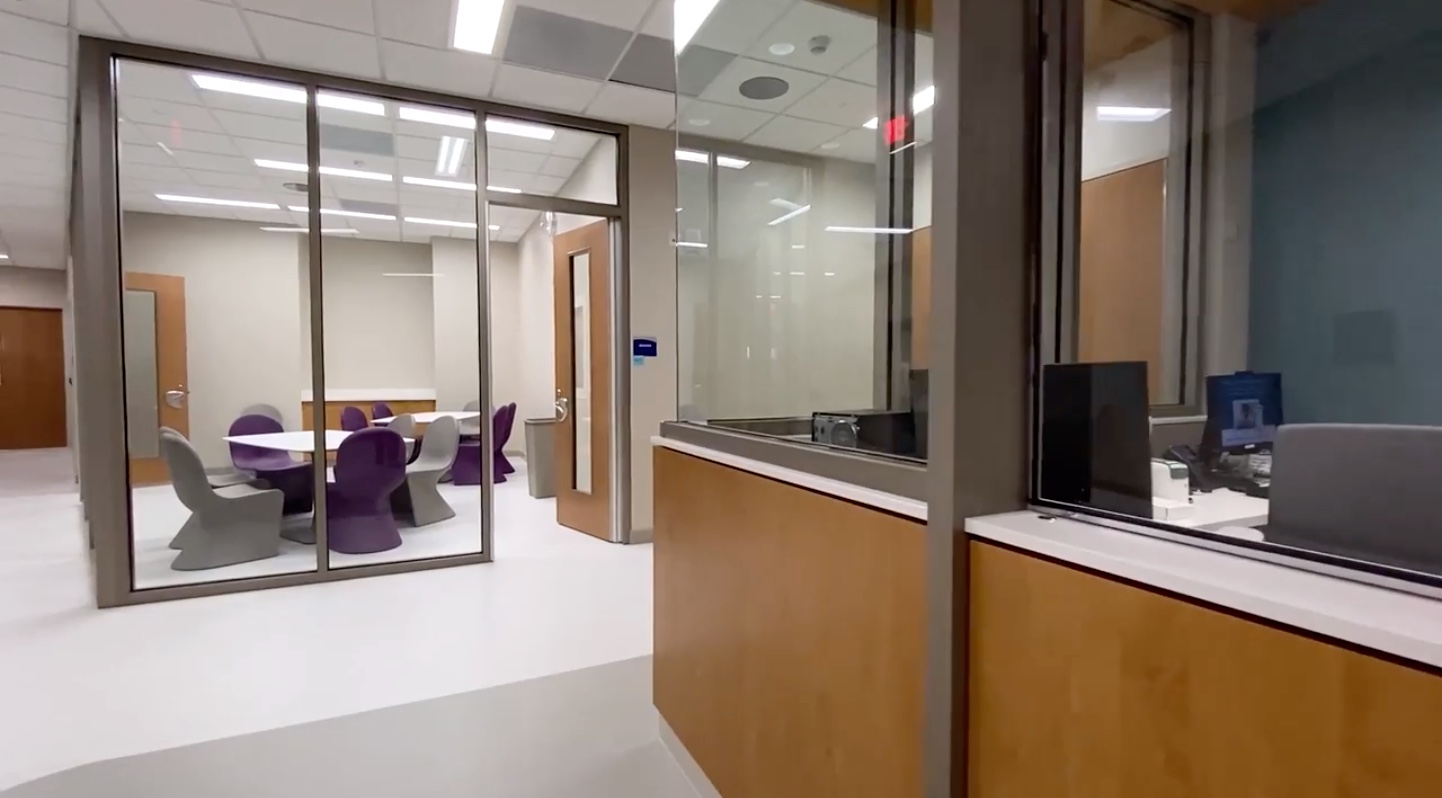 Take a virtual tour to get a peek inside the new center!
"In this building, our intent is to make sure that every single person who comes here knows that they are a whole person and that they should live their dreams and set their goals as high as they would like them to be."
—Sara Emory, DNP, RN, Chief of Psychiatric Nursing, Duke University Health System