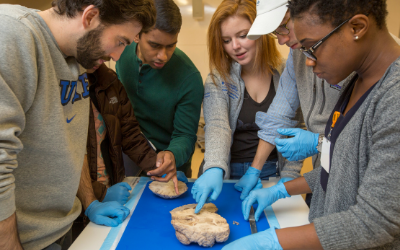 Our undergraduate medical education experience is built around a central goal to ensure the delivery of a cohesive behavioral health curriculum spanning through the MS1 through the MS4 experience.
Given the dynamic structure of our learning environment during the COVID-19 pandemic, we have created a blend of virtual instruction and in-person clinical care.
Read on to learn about the opportunities available to medical students throughout their time at Duke.