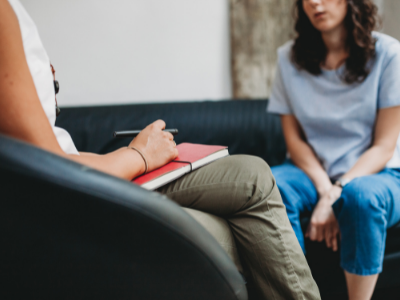 We offer three optional special residency tracks: research, clinician educator and psychotherapy.
Physician Scientist Track (Match Option)
The Physician Scientist Track (PST), led by Kimberly Carpenter, PhD, Kafui Dzirasa, MD, PhD, Chris Marx, MD, Jonathan Posner, MD, and Heather Vestal, MD, MHS, is designed for residents interested in becoming a clinician-scientist. Two slots per year are available, and applicants match into the physician scientist track. 
Clinician Educator & Psychotherapy Tracks (Internal)
The Clinician Educator Track (CET), co-led by Heather Vestal, MD, MHS, and Paul Riordan, MD offers additional training and mentorship toward developing knowledge and skills in teaching and education, as well as fostering academic scholarship in medical education. Residents may apply for the clinician educator track during PGY1, PGY2 or PGY3.
The Duke Psychotherapy Track (DPT), led by Marla Wald, MD, helps residents develop advanced skills in a range of psychotherapy approaches. Residents may apply for the psychotherapy track during PGY2 or PGY3.
Eligibility for Tracks
The clinician educator and psychotherapy tracks are open to all psychiatry residents and internal medicine-psychiatry residents (including psychiatry residents in the physician scientist track). Residents are welcome to participate in multiple tracks.