Clinical Rotations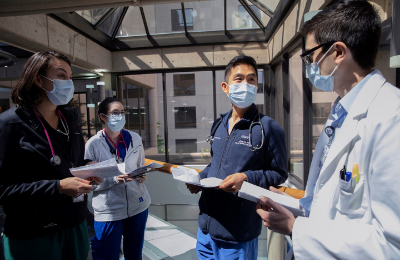 The program devotes equal time to medicine and psychiatry training. Separate, weekly continuity clinics take place throughout the five years in internal medicine and during the latter portion of training in psychiatry.
Rotations take place primarily at Duke University Hospital and the Durham Veterans Administration Medical Center. Psychiatry training also occurs at Central Regional Hospital with opportunities for training in community psychiatry in other community sites. Residents also may participate in internal medicine training electives at Duke Regional Hospital and Lincoln Community Health Center.
Learn about the clinical rotations for the Internal Medicine-Psychiatry program.
Didactics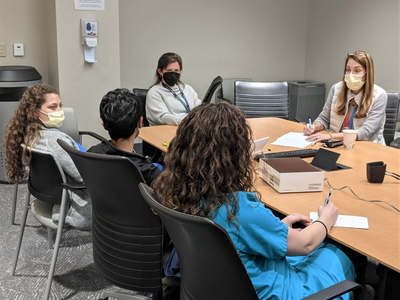 Med-Psych residents are full members of each department. When rotating on Psychiatry clinical services, Med-Psych residents participate in protected academic half-day activities in Psychiatry, and when rotating on Medicine clinical services, Med-Psych residents attend Medicine noontime conferences and didactics. 
Med-Psych trainees and faculty attend a weekly Med-Psych conference, which is open to categorical trainees many weeks but is closed to Med-Psych residents only about once monthly, to discuss clinical and academic areas of overlap and interest to combined trainees and practitioners.
Special Tracks
Med-Psych residents may apply to participate in the clinician educator and/or the psychotherapy special residency tracks.