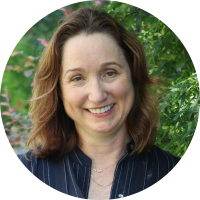 The Department of Psychiatry & Behavioral Sciences, in collaboration with the Duke Center for the Study of Aging and Human Development, offers a 12-month training program in geriatric psychiatry, led by Tracey Holsinger, MD. Trainees learn to provide direct patient care, function in the role of consultant, interpret research findings, and serve as educators in the subspecialty of geriatric psychiatry.
Why pursue a geriatric psychiatry fellowship?
By 2030, the 70+ million baby boomers in the United States will be older than 65. This fact, coupled with longer life expectancies, means the need for specialized medical care for older adults—such as geriatric psychiatry—will likely expand significantly in coming years.
Advanced training in this field equips psychiatrists to better address the complex mental health issues older adults face and affords them a wealth of professional opportunities in a wide range of clinical settings.
Why Duke Psychiatry & Behavioral Sciences?
Fellows learn from supervised clinical training in interdisciplinary inpatient, outpatient and long-term care settings as well as formal didactics through a comprehensive conference/seminar program. Fellows also benefit from opportunities for supervised participation in funded clinical research projects in aging.
A wide range of expertise is available to Duke geriatric psychiatry fellows, including electro-convulsive therapy (ECT) training, individual and group psychotherapy supervision for specialized treatment of older adults, and meaningful participation in cutting edge programs ranging from in-home care of patients to population level consultation in geriatric psychiatry. Duke geriatric psychiatry fellows have a high level of flexibility in their rotations.
 
"I chose Duke Psychiatry for my fellowship due to the myriad of opportunities the program provides to gain invaluable clinical experience in varied settings, to continue to build a strong academic and research foundation, and most importantly, to provide care to so many patients in such great need. It is a privilege to be able to join a department with so many intelligent, insightful, supportive faculty, trainees, and staff who all work together to make Duke Psychiatry such a caring, impressive enterprise."
— Anthony Finch, MD, Geriatric Psychiatry Fellow (2023-2024)