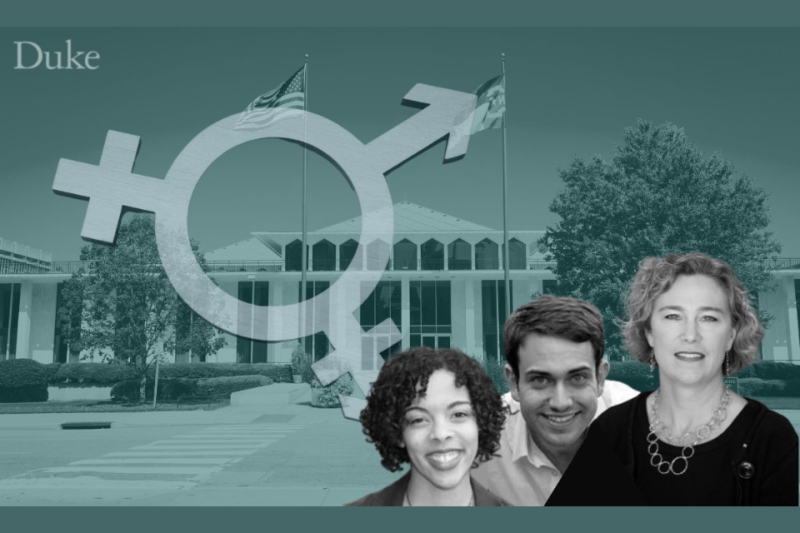 Two new proposed state laws targeting LGBTQ+ youth in North Carolina would drive up suicide rates, restrict health care providers and limit schools' ability to provide safe havens for students, three Duke experts said Wednesday.
Senate Bill 43 would restrict gender-affirming care across the state while Senate Bill 49, dubbed the "Parents Bill of Rights," would require schools to notify parents if a child requests to change their names or pronouns. The latter bill would also forbid mentions of sexual orientation or gender identity in school materials until after the fourth grade.
"There's robust scientific evidence that allows us to anticipate what some of the effects of these bills will be," said psychiatry professor Sarah Wilson. "We can anticipate that these bills are very likely to increase the risk for poor mental health outcomes like depression and anxiety, and increase the risk for suicide among not only LGBTQ+ youth in North Carolina but adults as well."
In a virtual briefing for journalists, Wilson and two colleagues discussed gender-affirming care, the role schools play in that play, and the potential consequences of the two laws under consideration.