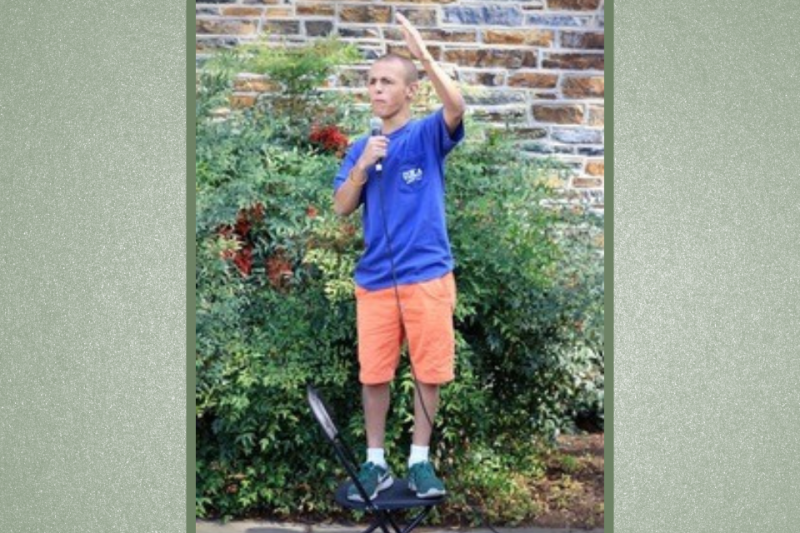 Despite battling cancer on and off from a young age, Bobby Menges not only lived his life to the fullest, but went out of his way to ensure that others could as well. He was constantly volunteering, providing support to his peers, or speaking at fundraising events. As a Duke undergraduate, he was a member of the Pi Kappa Alpha fraternity, played guitar in the jazz band, and served on the Duke Teen and Young Adult Oncology Patient Advisory Council. 
Menges was an active participant in Duke's Adolescents Transitioning to Leadership and Success (ATLAS) program, serving as a mentor to teens with chronic health conditions who faced similar life challenges. Based on his personal journey navigating a lifetime of cancer treatments, Menges voiced the need for specialized young adult care. He identified a gap between pediatric and adult patient experiences that left teens and young adults without the support and services they needed during their unique life stage. 
Menges' vision became his legacy after he passed away in 2017. His family started the I'm Not Done Yet Foundation, which focuses on supporting teen and young adult patients with cancer and other serious, chronic, and long-term illnesses as they transition from pediatric to adult care. 
And with the foundation's generous support beginning in 2019, Duke's Department of Psychiatry & Behavioral Sciences established Bobby's Coaches, a peer support program that pairs young adult cancer survivors with younger mentees between ages 18 and 30 who are currently undergoing or have undergone cancer treatment. 
Getting Support and Giving Back
In addition to fostering connection and community among teens and young adults who share the grueling experience of cancer, Bobby's Coaches promotes independence and leadership among its coaches and participants. 
Coaches, who are hired as part-time Duke employees, are trained in a health and wellness coaching model; through their training, they also build skills in active listening and motivational interviewing. They also receive ongoing training and robust supervision and support through individual and group formats. 
Coaches connect one-on-one by phone with their mentees through a secure communication platform, typically once a week for three to six months, though some coach-mentee relationships have lasted for more than a year. Once a coach and mentee are matched, they work together to set goals—from developing skills to communicate effectively with providers, to developing healthy exercise habits, and anything in between, depending on the mentee's priorities.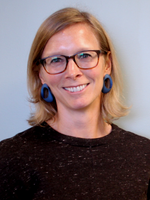 "One of the frameworks we've built our coaching model on is self-determination theory, so participants get to choose their own path, and the coach is trained to use a non-directive approach to help them get there," said McLean Pollock, PhD, an assistant professor of psychiatry and behavioral sciences and director of the program. "We also incorporate the positive youth development framework, which is the idea that our coaches are getting something from this program, too. They're gaining skills and are able to use their experience to be able to support other people, so everyone is able to progress upwards."
Bud Harrison exemplifies this progression. He was diagnosed with cancer at age 14, completed treatment in 2016, and joined Bobby's Coaches as a participant in 2021; a year and a half later, he transitioned to the role of coach.
"Becoming a coach was a no-brainer for me. I was very excited to be able to take what I've learned through being a participant and pay it forward to someone else," said Harrison. "It sounded like an amazing opportunity, and it definitely has been so far. Just giving the participant a supreme level of empathy, and just being able to walk with them through that difficult time, is really important to me."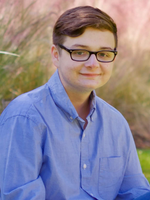 Now a senior communications major at The University of North Carolina at Chapel Hill, Bud recalls how powerful he found experience of being coached: "Being a participant gave me a different perspective, because it was one of the first times I ever sat down and talked to another cancer survivor at length, and for us to connect around our shared experience was really special to me. It helped me learn how to be strong through being vulnerable, and it took a lot of weight off my shoulders in a really good way," he said.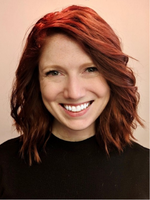 Peer coach Cat Wood, who has also taken on some leadership responsibilities with Bobby's Coaches, has had a similarly positive experience with the program. As a former middle school teacher, coach, and camp director, she saw getting involved with Bobby's Coaches as an opportunity to reclaim some aspects of her life before cancer, while also helping others.
"It felt so good to have the opportunity to do this as a part-time job—to use skills specific to my previous career, and also get back to things like going to meetings, sending emails and making phone calls, which had all been put on hold," she reflected. "And then also to give back and feel like all this information you just gained from this experience you had isn't just sitting inside you anymore." 
Bringing Bobby's Mission to Fruition
Wood was struck by the fact the position is paid, as well as by the structured training and ongoing support afforded to coaches. That's one of the unique aspects of this program, notes Pollock, who says programs for cancer survivors are often volunteer-based and don't offer the long-term relationship or regular meetings with a supervisor to ensure coaches have the support they need. "All of that is made possible by the support of the I'm Not Done Yet Foundation," she said.
Since 2018, the Menges' foundation has invested a total of $537,500 in Duke programs supporting teens and young adults along their journeys with cancer and other serious medical conditions, with $230,000 supporting Bobby's Coaches and $307,500 supporting the Duke Cancer Institute's Teen and Young Adult Oncology Program.  
The foundation, named for Menges' desire to always do more, funds programs and research that help adolescent and young adult cancer patients and survivors live their lives to the fullest and transition smoothly from youth to adulthood.
Not Just another Peer Support Program
Leadership development is another signature program component. "We want to see our participants become coaches and also take on more leadership responsibilities," said Pollock. "For example, when we have our monthly meetings with the coaches, they're the ones determining the topics and creating and delivering the content."
Wood sees this approach as one of the most profound and unique aspects of the program. "We're really empowered as coaches. We're just integrated in the fabric of the program at every step, and it makes me feel so good. I think we kind of have lightning in a bottle here, and I really want to bring it to other places," she said.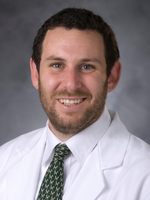 In fact, expanding Bobby's Coaches is part of the broader vision for the program, according to Pollock and Gary Maslow, MD, MPH—who works directly with the Menges family and oversees the program's long-term development. Currently, all coaches are current or former Duke oncology patients. Ultimately, they hope to disseminate the coach training as a model for other institutions so this intervention can be available to teens, young adults and their families across the country.
"We're in such a unique position. People who have this disease and need help will let you sit in a chair next to them just because you've had cancer too," said Wood. "And we can't leave that opportunity out there. We have to find those folks, see if they'll let us sit down next to them and then see what we can get done together."