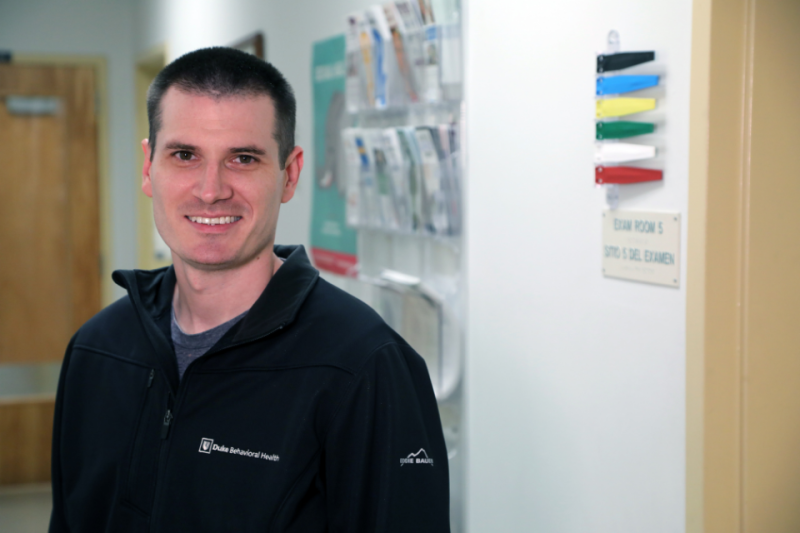 Colin Smith, MD, an internal medicine-psychiatry resident, global health graduate student, and lieutenant commander in the U.S. Public Health Service Commissioned Corps, is driven by helping people — whether it be at a makeshift COVID-19 field hospital in New York City or through the Healthcare for the Homeless volunteer psychiatric center in Durham.
His passion for social justice blossomed during his undergraduate years at Sacred Heart University in Fairfield, Connecticut. After attending the Uniformed Services University of the Health Sciences (USU) in Bethesda, Maryland, for medical school, and landing at Duke for an internal medicine-psychiatry residency in 2016, he has made it his mission to combat health disparities.
Read the full profile in the School of Medicine's online magazine, Magnify, to learn more about Smith and his work at Duke and beyond.