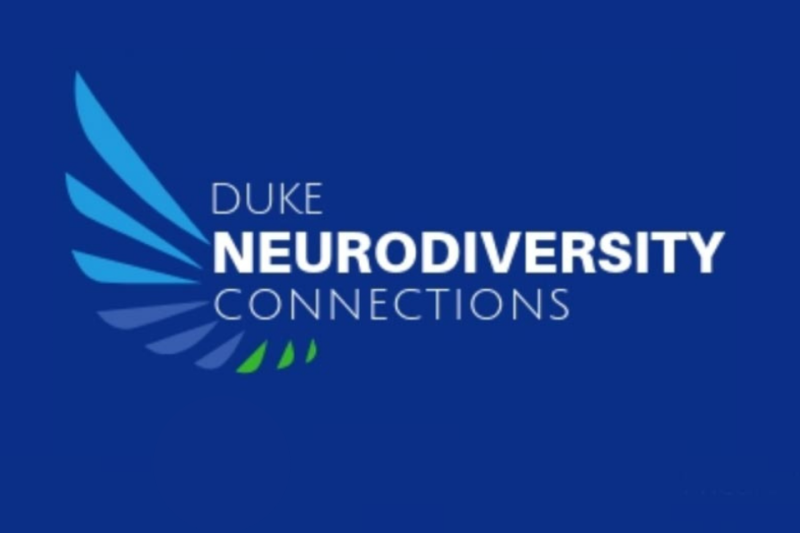 With April being Celebrate Diversity Month and Autism Awareness/Acceptance Month, it is a fitting time to highlight Duke's work around neurodiversity. Neurodiversity recognizes the strengths and unique voices​ and perspectives of those diagnosed with autism, ADHD and other neurological differences.
"Neurodiversity is an umbrella term that includes a number of conditions associated with differences in cognition, behavior and socialization," said Tara Chandrasekhar, MD, a child and adolescent psychiatrist at the Duke Center for Autism and Brain Development. "Supporting people who identify as neurodiverse is central to meaningful diversity, equity and inclusion work."
Over the past year, leaders from the Duke Center for Autism and Brain Development, Office for Institutional Equity, Faculty Advancement, and Disability Management have met with Duke students and team members from the university and health system to discuss how to better ​​​support inclusion and equity efforts related to neurodiversity across the Duke campus. The Duke Center for Autism and Brain Development is committed to including neurodiverse voices in their clinical care, research and education practices. For example, two neurodiverse team members advise the center's researchers to ensure their studies meet the needs of the communities Duke serves.
Chandrasekhar is also the co-chair of the Neurodiversity Connections student group at Duke, which was founded in 2016. The group raises awareness of neurodiversity from a student experience perspective and fosters connections that allow students to support each other. Resources for faculty, staff and students can be found here.
​
"This is a team effort to acknowledge that neurodiversity is an essential part of Duke," said Chandrasekhar. "When we make Duke more accessible and welcoming for neurodiverse students, faculty and staff, it helps everyone."​
To learn more about the Duke Center for Autism and Brain Development, sign up for the center's newsletter or follow the center on Facebook, Twitter and Instagram​.
---
This article was originally published in Inside Duke Health.