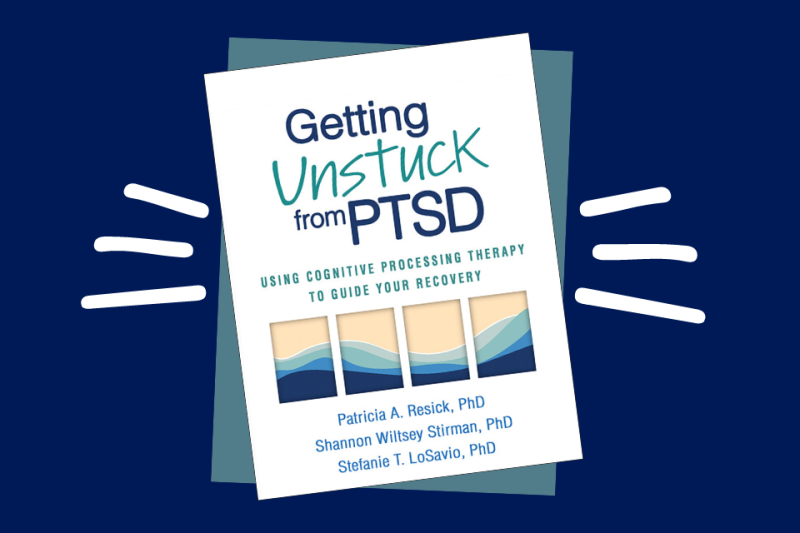 Anyone who is struggling to recover from trauma can now receive one of the gold-standard treatments for PTSD, thanks to a new book co-authored by Patricia Resick, PhD, professor of psychiatry and behavioral sciences.
Getting Unstuck from PTSD: Using Cognitive Processing Therapy to Guide Your Recovery is the first self-help workbook based on cognitive processing therapy (CPT). 
Resick, the originator of CPT, and other leading experts Shannon Wiltsey Stirman, PhD, and Stefanie LoSavio, PhD, have created a complete program featuring step-by-step exercises, downloadable practical tools, and empathic stories of men and women working toward recovery. The book may be particularly useful for those who are unable or hesitant to work with a CPT-trained therapist.
CPT helps PTSD sufferers systematically reexamine unhelpful thoughts about traumatic experiences, so the memories become less painful and overwhelming. It helps people navigate the impact of trauma in relationships and restore a sense of safety and trust. Readers learn how to get unstuck from what happened in the past—so they can build the life they want now. 
"This book is based on cognitive processing therapy (CPT), which is one of the most effective therapies for PTSD. CPT is an approach that helps people get unstuck from their PTSD and move toward recovery. The goals of CPT are to improve your PTSD and related symptoms, such as depression, anxiety, guilt, and shame. It also aims to improve your day-to-day functioning. CPT helps you figure out where you got stuck in your recovery from the trauma (such as unfairly blaming yourself for what happened or not preventing it) and helps you get unstuck by examining the facts of the trauma so that you can make sense of your experience and recover." 
— Drs. Resick, Stirman, and LoSavio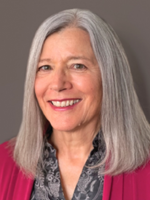 Resick is Past President of both the International Society for Traumatic Stress Studies and the Association for Behavioral and Cognitive Therapies. She began developing cognitive processing therapy (CPT) in 1988 and has been conducting research on its efficacy and effectiveness since then. CPT is considered a first-line therapy for posttraumatic stress disorder in the United States and several other countries; the CPT treatment manual has been translated into 12 languages. She has shared her expertise in many media outlets, including This American Life, The New York Times, Los Angeles Times, and Vox.
The book, published by Guilford Press, is available on the publisher's website.