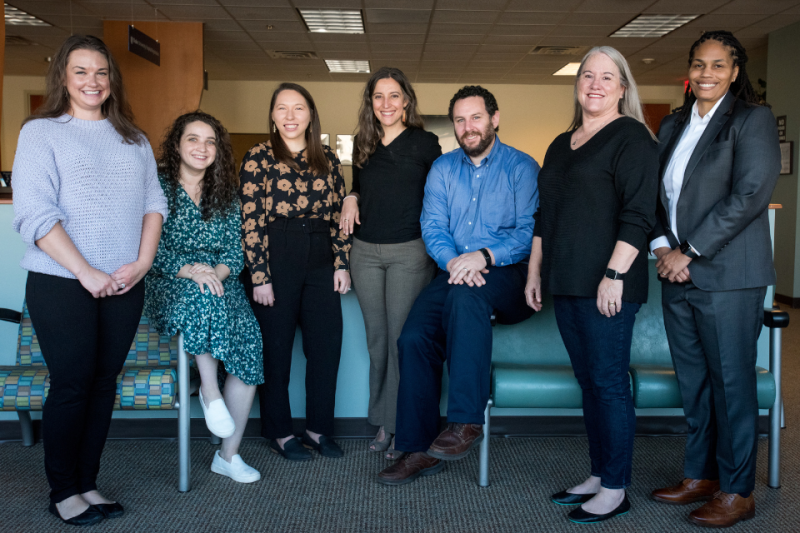 Courtney Gardner, MSN, a pediatric nurse practitioner in Marion, North Carolina, has seen a tremendous increase in depression and anxiety among her patients in the past few years. However, there are very few pediatric mental health specialists in rural McDowell County or nearby counties — certainly not enough to meet demand.  
In other words, Gardner is often the only mental health provider available to her patients. 
That's why she is grateful for the support of NC-PAL, a telephone consultation and continuing education program for primary care providers who treat pediatric or perinatal patients with mental health concerns. NC-PAL is a partnership between the Duke Department of Psychiatry & Behavioral Sciences, the UNC School of Medicine, and the Division of Child and Family Wellbeing in the North Carolina Department of Health and Human Resources (DHHS). (The pediatric side of NC-PAL is housed at Duke, and the perinatal side at UNC.) 
"It's a tremendous resource for people in primary care and in more rural areas of the state to be able to access the knowledge of the psychiatrists," Gardner said. "I'm able to deliver the care [my patients] need right here, without them having to travel or wait months for a referral process." 
Read the full article in the Duke University School of Medicine's online magazine, Magnify.
Photo by Kate Medley
Photo caption: Duke Health behavioral health specialists help build capacity of pediatricians and family doctors to respond to mental health needs. Left to right: Brittany Glass-Thomas, Ilana Brodzki-PIlato, PhD, Savannah Henderson, MSN, RN, CPNP-PC, Kendra Rosa, MPH, Gary Maslow, MD, MPH, Brenda Poirier, MS, PPCNP-BC, and Annise Weaver, MSEd, CRC.