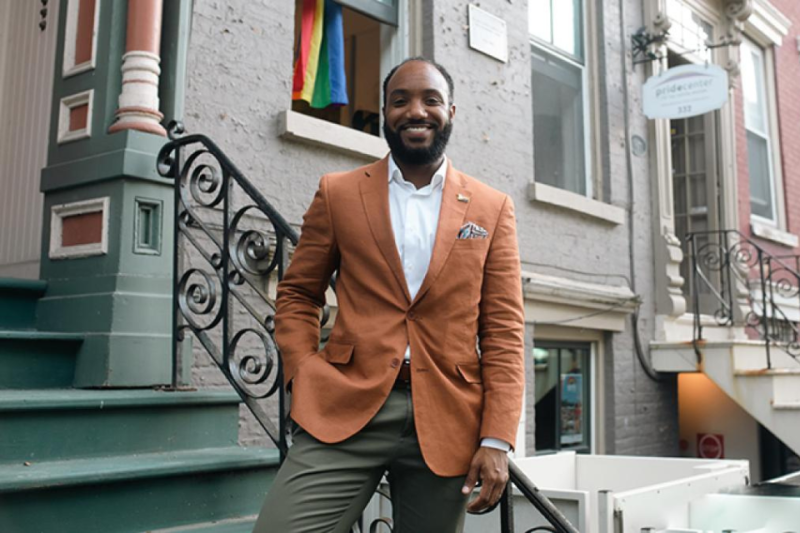 The Zoom room got quiet as Tyson Pankey, PhD, MPH, took a deep breath, shared his slides, and began to tell his story to a group of residents, residency program leaders, and faculty members. Over the next 30 minutes, he peered into the web camera and laid bare a few of the personal identities that have helped shape his sense of self and guide his life's journey.
Pankey, the associate program director for diversity, equity, and inclusion for education programs in the Department of Psychiatry & Behavioral Sciences, had sat in on several of these "Identity Conversations," but this was his first time in the spotlight. The series, introduced in 2021 by psychiatry residency program director Heather Vestal, MD, MHS, fosters vulnerability and connection by giving both faculty and residents a safe space to explore and give voice to their unique lived experiences.
During that spring Zoom session, Pankey talked about one of his visible identities — being Black — and two of his identities that are invisible to many: being the youngest of three children and being a trans man. He was heartened by the warm and encouraging responses he received from the residents and his faculty colleagues. His experience supported his belief that these kinds of opportunities for authentic sharing and disclosure can truly help us develop self-awareness, cultivate compassion, and build meaningful relationships with each other.
"Being able to share a few of my identities with my community was really scary, but really empowering, healing, and growth-promoting. Most of us have been socialized to keep these things to ourselves. We're modeling a new culture of medicine that reduces shame and invisibility of our own cultural identities."
— Tyson Pankey, PhD, MPH
These conversations are particularly relevant, he says, for clinical providers in psychiatry and behavioral health, who engage with patients around deeply personal issues every day. "If I'm not willing to open up and talk about very difficult topics in an appropriate space, how can I ask my patients to do that?" Pankey said. "And having experiences like this also helps me think about how to create a safe space that allows for someone to share without feeling shame or stigma."
Understanding intersecting cultural identities — and providing care that respects and affirms those identities — is at the heart of Pankey's work as a clinician, educator, and researcher.
Read the full article in Magnify, the School of Medicine's online magazine.