The 6th International Conference on Hyperacusis and Misophonia - CMER's Dr. Zach Rosenthal & Rachel Guetta presenting in London, England
July 1, 2022 - 8:30am to July 2, 2022 
International Conference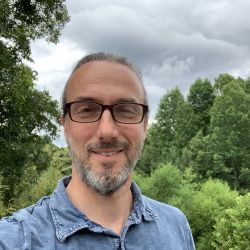 CMER's Director, Dr. Zach Rosenthal and graduate student, Rachel Guetta, MA, both presented at the 6th International Conference on Hyperacusis and Misophonia July 1-2, 2022 in London, England. 
Dr. Rosenthal's talk was on "Which DSM-5 Diagnoses and Medical Health Problems are Associated with Misophonia? Results from a Large Phenotyping Study Using SCID-5 Interviews"
Rachel's talk was on the "Development and Administration of a Semi-structured Clinical Interview for Misophonia"
To read more about the conference speakers, visit: Confirmed Speakers - 6th International Conference on Hyperacusis and Misophonia (hyperacusisresearch.co.uk)