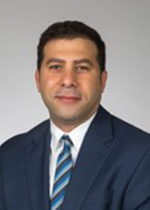 Undergraduate School
College of Charleston
Medical School
Medical University of South Carolina

 
Interests and Career Goals
Neuromodulation, addiction psychiatry, child and adolescent psychiatry.
Favorite Pastimes
Playing pick-up soccer and story-time with my daughters (not simultaneously).
Strengths of the Program
This program has an abundance of great qualities, but the people it is comprised of are what make it special. Our program coordinators and managers work tirelessly to ensure that residents' lives run as smoothly as possible. Our program director is tremendously supportive and always open to innovative ideas and constructive feedback. The physicians I have worked with have been extremely enthusiastic clinicians and educators. Our residents are exceedingly hard-working, intelligent and sociable. The patient population is diverse in terms of both background and presentation.